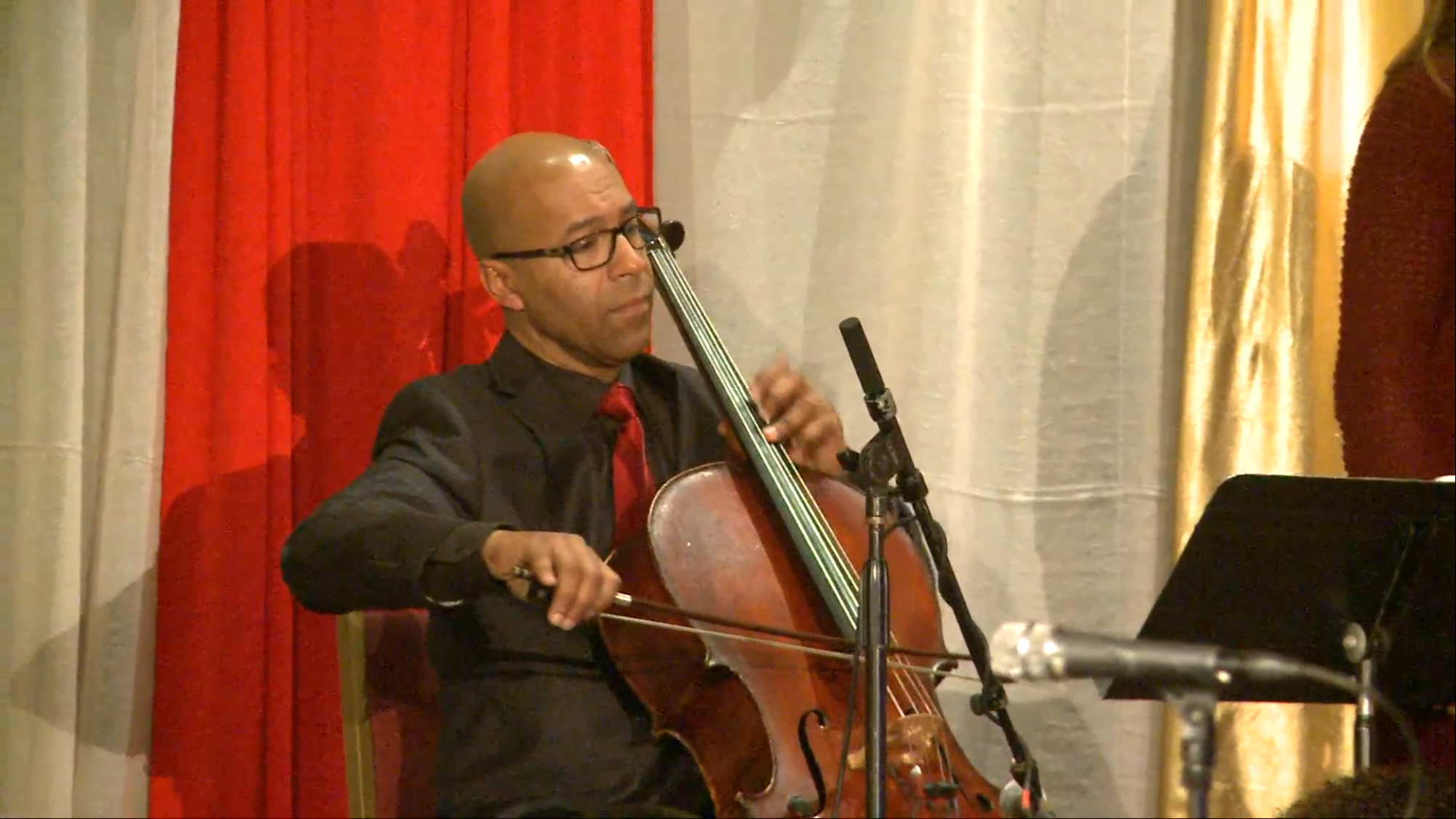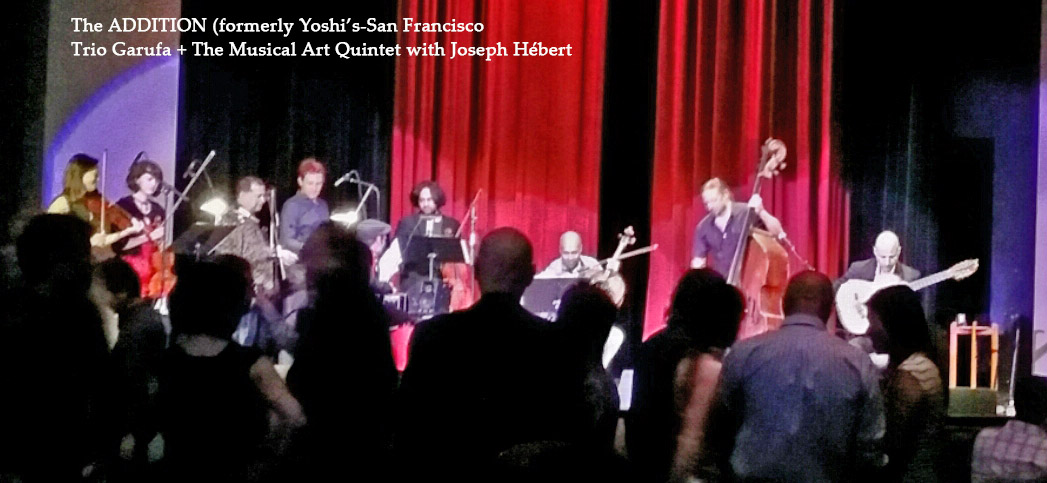 An evening of Nuevo Chamber - Nuevo Chamber is Trio Garufa's and The Musical Quintet's name for a new genre that blends world music influences with a chamber music ensemble, infusing rhythms from Argentina, Cuba, Africa, Jazz, Classical and even Electronica into a new style of music.
An evening of chamber music at Le Petit Trianon in San Josa, CA.
Out of Bounds Quartet along with four toher ensembles provided an evening of diverse and entertaining chamber music.
with Tango del Cielo after a concert at the Chipola Performing Arts Center in Marianna, FL
Thomas Yee, Suzanne Mendieta,Eldon Bryce, Annamaria Mendita, Joseph Hébert,Tony Gomez
Performance at Freight and Salvage Coffeehouse...
Dan Zemelman - piano
John Santos - percussion
Mads Tolling - violin
Mads Tolling - violin Hande Erdem - violin
Emily Onderdonk - viola Joseph Hébert - cello